History of Fort Daniel
The Fort Daniel Conservation Area takes its name from the legacy of Reverend Daniel Traughber. Between 1838 and 1861, Traughber became one of the most influential and people in Macon County. Some believe he led a group of local Southern sympathizers during the Civil War, who rode at night to terrorize local Union farmers.Fort Daniel Conservation Area is known for another historical reference. Years ago, some of the first families to migrate out of the forested mountains of Kentucky settled among the oaks and hickories here and called it "Whistleville."For over 100 years this quaint, self-sufficient community remained locked in time, resistant to the ever-developing world around them.
Trails
There are approximately 4.5 miles of trails available for hiking and cross-country skiing. The site abounds with beautiful wildflowers in the spring, provides shaded woods in the summer and fall, and allows for animal tracking in the snows of winter.
Blackberry Trail: 0.75 mile trail circling the tallgrass prairie on the north end of the site.
Owl Trail: 0.8 mile trail that crosses Big Creek.
Rabbit Trail: 0.25 mile trail cutting through the Owl Trail loop.
Deer Trail: 0.6 mile extension of the Wagon Trial that winds through floodplain forests. Look for native wildflowers in the spring.
Fox Trail: 0.25 mile shortcut within the Wagon Trail.
Wagon Trail: 1.9 mile trail running alongside Big Creek and edges of the site, with the best views for seeing wildlife, open meadows, and forests.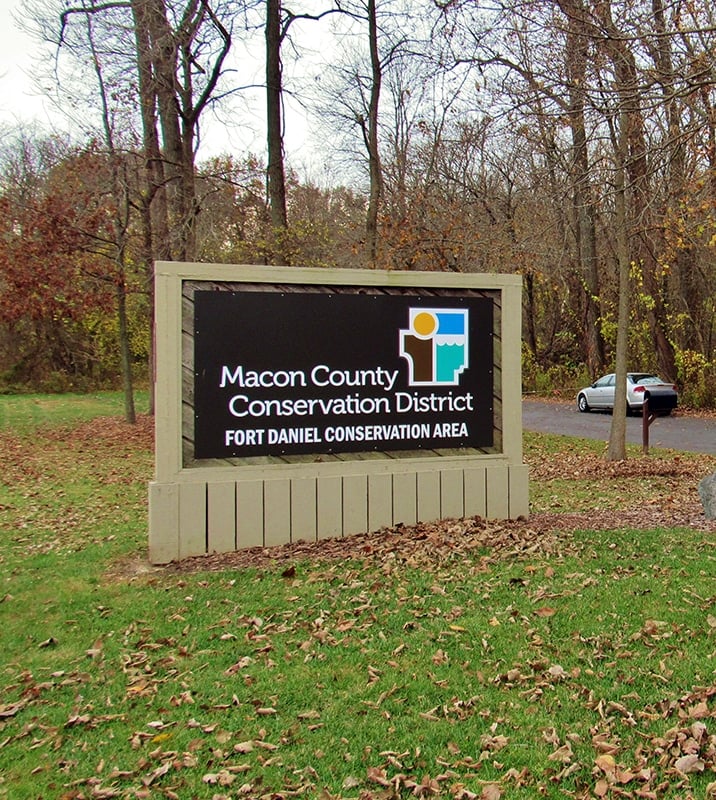 Upcoming Events at Fort Daniel