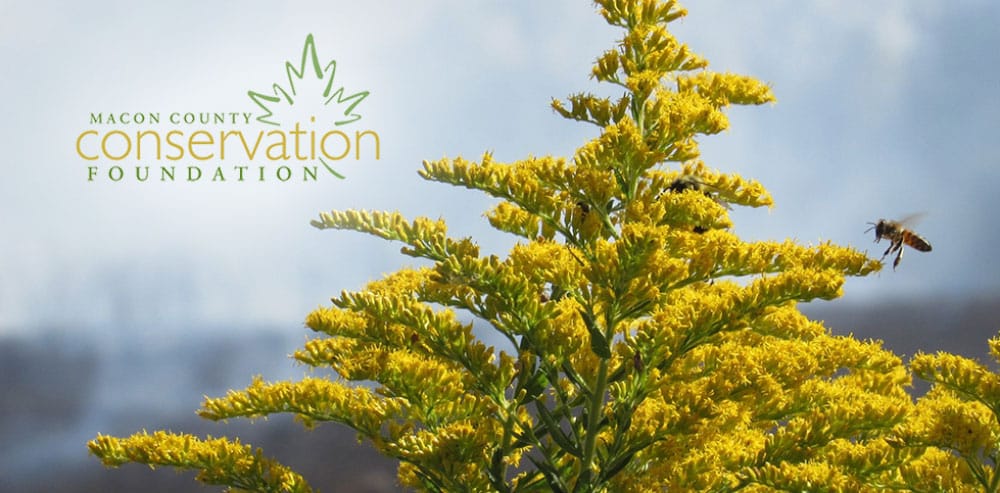 A Solid Foundation
We here at the Macon County Conservation District wouldn't be able to do what we do without several vital things that all play major roles in our daily operations, including our amazing volunteer base, our stellar and knowledgeable staff, and of course, the public that we serve.
One other major piece of the puzzle that makes up the Macon County Conservation District is the Macon County Conservation Foundation. As the fundraising arm of the District, the Macon County Conservation Foundation actively works to restore and preserve local natural areas, and to ensure a good quality of life for not only you, but for future generations as well. They are responsible for a lot of the behind-the-scenes operations and dealings that make what we do here possible.
In 1981, two Macon County Conservation District employees, Janet Atkins and Rodney Washburn, founded a non-profit corporation known as the Natural Heritage and Wildlife Foundation, created to receive gifts of land and money on the District's behalf. The name was later changed to the Macon County Conservation Foundation in 2003. Thanks to the vision of those two employees, we now have a wonderful Foundation that has made it possible for us to restore our natural areas. Thanks to generous donations of land and monetary gifts from the community we serve, the Foundation has been able to plant over 1,500 trees, seed over 200 acres of prairie, restore wetlands, create the Rock Springs–Fairview Bike Trail, and preserve over 250 acres of wildlife areas in Macon County.
The Macon County Conservation Foundation also hosts fundraisers throughout the year to raise funds for our wild and natural areas, including the Rock Springs Ramble 5K Run/Walk and the upcoming Prairie Pedal bike ride. These events both raise funds for the restoration of our natural areas and wildlife as well as our educational programs.
Are you interested in being more involved with the Macon County Conservation Foundation? You can go to MaconCountyConservationFoundation.org to learn about different ways to get involved and give back to your community. Our mission is impossible without the help from individuals like you, and organizations like our Macon County Conservation Foundation.